BOSTON – (RealEstateRama) — A Milford woman pleaded guilty today in U.S. District Court in Boston in connection with embezzling over $70,000 in rent payments owed to the Framingham Housing Authority (FHA).
Rosa A. Famania, 33, pleaded guilty to one count of embezzling money from an agency receiving federal funds. U.S. District Court Chief Judge Patti B. Saris scheduled sentencing for March 14, 2017.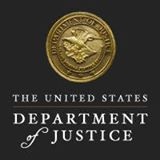 In February 2010, Famania began working for FHA as an accounting assistant. She resigned from her position in August 2015, shortly after FHA suspended her in connection with an internal investigation into missing rent payments. Famania's responsibilities at the FHA included collecting cash rent payments from FHA tenants; recording these cash payments in the FHA electronic accounting system; securing these cash payments in a locked cash box; and depositing the cash payments into an FHA bank account.
Between February 2014 and August 2015, Famania stole approximately 181 cash rental payments totaling $70,649 from FHA and utilized an FHA accounting software program to assist in disguising the theft. When Famania came into possession of the rent payments, she did not deposit the payments into the FHA bank account. Instead, she kept the cash rent payments and adjusted the tenants' balance downward utilizing the accounting software. Approximately $55,100 in cash was deposited into an account maintained by Famania between July 2014 and July 2015. From February 2014 to July 2014, nineteen U.S. Postal Service money orders totaling $17,900 were deposited into another bank account maintained by Famania.
The charge of embezzling money from an agency receiving federal funds provides a sentence of no greater than 10 years in prison, three years of supervised release, and a fine of $250,000 and restitution. Actual sentences for federal crimes are typically less than the maximum penalties. Sentences are imposed by a federal district court judge based upon the U.S. Sentencing Guidelines and other statutory factors.
United States Attorney Carmen M. Ortiz; Christina Scaringi, Special Agent in Charge of the United States Department of Housing and Urban Development, Office of Inspector General; Shelly Binkowski, Inspector in Charge of the U.S. Postal Inspection Service; Framingham Police Chief Kenneth Ferguson; and Executive Director of the Framingham Housing Authority Stephen G. Keane, made the announcement today. The case is being prosecuted by Assistant U.S. Attorney William F. Bloomer of Ortiz's Public Corruption Unit