Award addresses legacy sewer issues in Boynton Yards district, paving the way for redevelopment along Green Line Extension. The Baker-Polito Administration announced a $500,000 MassWorks Infrastructure Program grant for water and sewer improvements for the Boynton Yards area of Somerville.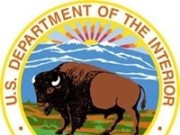 U.S. Secretary of the Interior Ryan Zinke and Bureau of Ocean Energy Management (BOEM) Acting Director Walter Cruickshank today announced the completion of the nation's eighth and highest grossing competitive lease sale for renewable energy in federal waters.
Congresswoman Debbie Dingell issued the following statement after the Trump Administration announced plans to roll back protections for wetlands and clean water
MassHousing is providing $1.5 million in affordable housing financing from the Agency's Workforce Housing Initiative to support the development of the Village at Nauset Green by Pennrose, LLC. The MassHousing workforce housing financing will allow the Village at Nauset Green
The Massachusetts Association of Realtors® (MAR) reported today that the number of single-family homes put under agreement in the month of November rose two percent over the last year, marking a full year of year-over-year increases. Condominium pending sales for the month fell over last year.
Legislation Would Produce More Than 3 Million New Housing Units, Reduce Rents for Working Families by 10%, and Create 1.5 Million New Jobs with No Deficit Impact; Bill Would Also Promote Home Ownership and Reverse Decades of Discriminatory Housing Policy
BondLink, the municipal market's premier provider of investor outreach solutions, today announced the Massachusetts Housing Finance Agency (MassHousing) has launched an investor relations website, MassHousingBonds.com
The Massachusetts Association of Realtors® (MAR) reported today that the number of single-family homes and condominiums put under agreement in the month of July experienced double-digit percent increases over the same time last year. The median price for pending home sales remained above the $400,000 for the third straight month. July's Hot Topic' question found that the vast majority of Realtors® reported that their clients are concerned about finding a home to buy after they sell.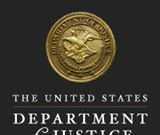 A Methuen real estate broker was sentenced today in connection with a sweeping conspiracy to defraud banks and mortgage companies by engaging in sham "short" sales of residential properties in Merrimack Valley.
One of 19 awards from Baker-Polito Administration, totaling $57 million in affordable rental housing awards and $33 million allocation in tax credits to support creation and preservation of nearly 1,500 housing units
The Massachusetts Association of Realtors® (MAR) today announced that Corinne Fitzgerald of Northfield, Broker/Owner of Fitzgerald Real Estate in Greenfield, has been named the 2018 recipient of the MAR Private Property Rights Award. Fitzgerald received the award at the Association's annual Realtor® Day on Beacon Hill event that took place at the Massachusetts State House on June 7, 2018.
FY 2019 first quarter Real Estate and Personal property tax bills will be due on Wednesday, August 1st, 2018. Bills were mailed to all property owners on June 30th, and include both the August payment stub and the November stub (due on November 1, 2018).
A Heath Street gang member was sentenced today in federal court in Boston for distributing drugs in and around the Mildred C. Hailey Apartments in Jamaica Plain. Javonte Robinson, a/k/a "Biggie," and "Big Dog," 21, was sentenced by U.S. District Court Judge William G. Young